Coconut Milk Ice cream. Recipe creator Buckwheat Queen says, "Coconut milk and coconut cream are mixed with fresh turmeric, fresh ginger, honey, and toasted spices and churned into a cold and creamy summer treat. Use a plant-based syrup instead of honey to make it vegan." Stir coconut milk into syrup until uniform. This dairy-free coconut milk ice cream is made with full-fat coconut milk, raw honey (pure maple syrup or Erythritol work too), vanilla and sea salt.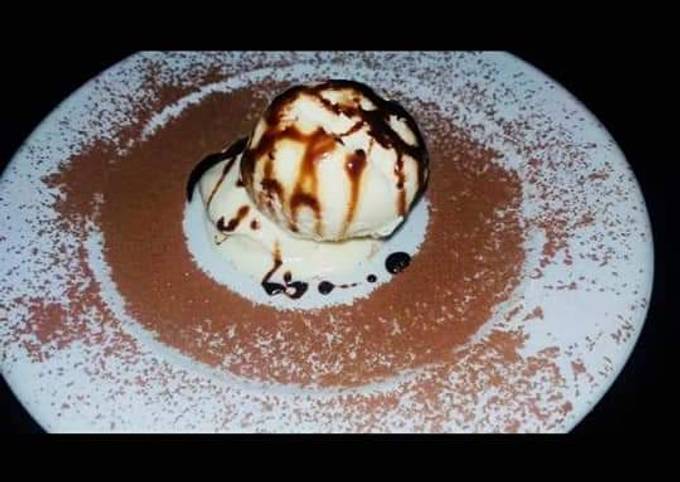 When coconut enhances the flavor of the ice cream it is my one of my favorite option for a vegan ice cream base. Full fat coconut milk is rich, thick, and similar in consistency to the heavy creamer. Coconut milk ice cream is your go-to summer dairy free ice cream recipe. You can cook Coconut Milk Ice cream using 0 ingredients and 4 steps. Here is how you achieve that.
Ingredients of Coconut Milk Ice cream
Made with coconut milk and coconut cream, it's thick and rich like regular ice cream. I've got your summertime go-to dairy free coconut milk ice cream recipe right here today. I am a big fan of making your own coconut milk (either from a whole coconut or from coconut flakes), but these too tend to be less rich and will make a hard ice cream. Blend the coconut milk, your choice of sweetener, pinch of salt to taste, and vanilla extract until thoroughly combined.
Coconut Milk Ice cream instructions
Take a bowl add coconut milk, condensed milk,coconut oil and vanilla extract. Mix altogether..
Then in another bowl beat the whipping cream, till you get a stiff peak..
Mix both together and shift it to an airtight container..
Freeze it overnight and serve with chocolate sauce or some sprinkles..
The Facts on So Delicious Dairy Free Coconut Milk Ice Cream. Availability: So Delicious Coconut Milk Ice Cream is available at many mainstream grocers in the U. S. and Canada, including Whole Foods, Target, Albertsons/Safeway, Publix, Kroger stores, and more. Certifications: So Delicious Dairy Free Coconut Milk Ice Cream. I scream, you scream, we all scream for dairy-free ice cream!